GP Ice Race which is known for the ice race in Zell am See organized the Grossglockner pass "opening" for the first time this year. Even though it's one of the better-known passes, I haven't visited or driven it yet. So when I was invited by Jure, it was a big yes.
We arrived the day before because you start early. Like 4:30 wake-up early. And when you get to the bottom at 5:30 you're far from being the first.
The collection of cars was amazing. It was probably 95% Porsches, but all kinds and years – from 959, 991.2 Speedster, GT4RS (pre-production), a ton of GT3s and GT4s, and a really nice Ferrari 812.
The morning was rainy but then it slowly got better and before noon, we had nice warm and sunny weather.
The Boxster with top-down was absolutely amazing and just made everything that much better. The Michelin Pilot Sport 4S also did amazingly well in all conditions: cold and wet in the morning and warm and dry in the afternoon. You could always lean on the tires and know that you'll have reliable grip.
We repeated the drive the next day and got some amazing photos.
But the best photo of the trip/month/year came from a friend who had a drone and captured this amazing photo: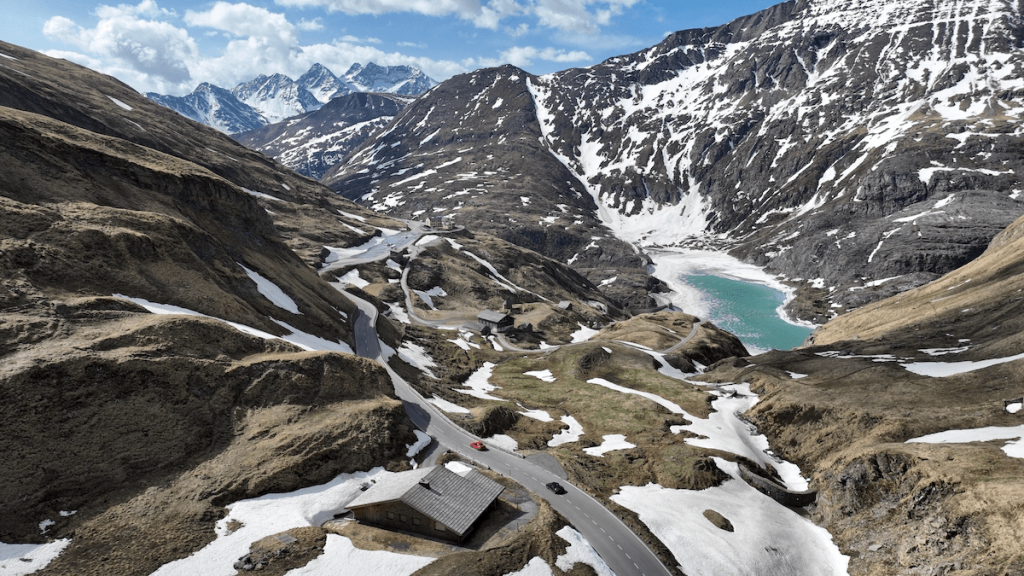 Stunning!
I hope this happens every year now as we'd love to repeat the trip. It was one of the best ways to spend a weekend.